SOME OF OUR CLIENTS:
THE NETHERLANDS: Stryker; Bain & Company Amsterdam; adidas; Bex Training and Coaching; Stone and Sand; The Lead/Hyperformance; major Italian Telecommunication firms:
With Bex and The Lead/Hyperformance: Sara-Lee, Douwe Egberts; Rabo Bank; Stavoor; Rijnconsult;
With Stone and Sand Story-Telling: Gemeente Amsterdam (Amsterdam City Council)
AUSTRIA: Mondi Academy - Mondi Group; Borealis Group; IST AUSTRIA - Institute of Science and Technology; WU-Vienna University for Business and Economics; Kanal 3 TV Styria; Vienna Conservatory; Sprachen Studio Wien; Biztalk
Clear Voice Coaching has offices in Vienna and Amsterdam but trainings may be located anywhere.

REFERENCES: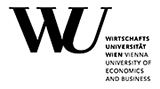 TESTIMONIALS:
Dipl.-Kfm. Alexander Mingst- Personnel Development and Planning Office -
WU - Vienna University of Economics and Business:
Priti Coles, trainer in our in-house training programs, has met with unanimous approval and very positive feedback from our participants such as:
…truly inspiring with lots of individual attention and feedback
...great hands on workshop with a fascinating teacher
…very good didactic methods, very applicable in real life situations (lectures, meetings)
 …fun, intense
…managed to create such a nice atmosphere within the group…
…has strong knowledge and experience in her field; very friendly and focused;
…an open, engaging and challenging way of teaching the basics of good presenting
Ingrid Amon - stimme.at European Network of Voice Trainers:
Priti Coles is a member of the stimme.at network. With the warmest of recommendations I can unequivocally vouch for her quality and liveliness.
Andrea Lillo - C.F.O. of a major Italian Telecom Company:
 I admit I´m a hard nut to crack…I´d often arrive at the session with my mind occupied but Clear Voice Coaching brought me into a present and alert state immediately. The sessions were not only enjoyable but well planned and structured offering a comprehensive, systematic build-up of techniques, very easy to understand and remember. We especially focused on allowing risk: breaking away from old, stiff habits in my communication technique with the result that I´m now much more relaxed, spontaneous.
My spoken English has greatly improved.

Catherine Choo - Financial Assistant of a major Italian Telecom Company:
I´ve spoken English since childhood but my inflections and accent were strongly affected by my Malaysian heritage. People often found me hard to understand. In the Clear Voice Coaching sessions we corrected several vocal difficulties. I now have much clearer speech and more confidence as a result.
Ina Zwerger - ORF Austria:
Just a few hours working on pacing, body language and English pronunciation with Priti Coles was a huge help … my presentation for ARS Electronica was a great success and they immediately offered me the opportunity of doing it again.
Elise Lorraine - Bex Coaching and Training; The Lead; Hyperformance:
Priti Coles is a fully qualified member of our team and has been giving high- powered management training-courses with us in the Netherlands for the last three years to companies such as Sara Lee-Douwe Egberts, Rijnconsult and Rabobank. She is a particular asset for us with her many years experience as a performer, her open-minded, international approach, fluency in German and Dutch, as well as in-depth knowledge and experience with voice and presentation. Her presence in our courses is fun and inspiring; very good for coaxing our clients into experimenting with new ways of expressing themselves and going beyond their usual boundaries.