PRITI COLES
Let yourself Shine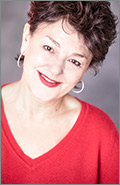 In depth stage-performance know-how forms the basis of my voice and communication expertise. More than 20 years as a successful opera soloist with leading European companies led me to apply this knowledge to the worlds of business and education as a corporate coach, voice trainer and speaker. My international stage career was preceded by acting studies in London and voice training at Amsterdam Conservatory. Main roles in traditional operas and in modern world premieres as well as star characters in famous musicals all display my passion and versatility.
I enjoy being able to communicate in fluent Dutch and German as well as my native English. As a performer I am also a cosmopolitan free spirit and divide my time between the lovely cities of Amsterdam and Vienna.
My coaching blends presentation and business expertise and is enhanced by my many years experience and practice in meditation, mindfulness, yoga and bodywork giving it a holistic quality: I encourage going beneath the surface so you can experience authenticity and allow your real shine to appear.
EXPERIENCE AND QUALIFICATIONS
Over 20 years international career as a freelance Opera Soloist – at for example:
Bregenz Festival; Netherlands Opera Amsterdam; Opera Comique Paris; Hamburg State Opera;
English National Opera; Theater an der Wien; Vienna Chamber Opera; Neue Oper-Wien;
BBC Symphony Orchestra;
Presentation, voice and speech trainer for companies, managers, universities and private
individuals- since 2007
Professor for singing; coach for voice and interpretation: Vienna Konservatorium -
www.viennaconservatory.at - since 2003
English Business-Communication Trainer for managers and major companies in
Vienna and Amsterdam - 2001-2009
Voice teacher´s listening training with Peter T. Harrison – ongoing since 2012
Singing and Opera Training: Amsterdam Conservatorium and in private tuition
Bachelor of Arts in Performing Arts/Acting: Trent Park, Middlesex Univ. London
Over 25 years: participation in and giving of numerous seminars and retreats in:
Mindfulness/Meditation/Shamanism/Energy work/Kinesiology/Yoga/
Chi- Gong/Dance/Gyrokinesis/Enneagram/Self Inquiry/NLP

ELISE LORRAINE
The Flow between: Arts/Business - Personal/Professional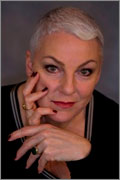 As a singer I have often worked in a multi-disciplined arena both in the sense of crossing boundaries within musical styles and also in working with dancers, actors, video etc.
This eclecticism makes the sideways step into the world of business possible. I've developed the healthy habit of looking beyond my own modus operandi in order to seek language for and understanding of somebody else's. Getting to grips with the essentials of what makes good performance, what works, flows, excites and inspires is a practical discipline which gives you access to your true power.
My methods help the client create engagement: with themselves, other members of an ensemble, and then the "audience" (client, world …) – a process well-known to artists, left to chance in many other professions.
It involves some risk-taking, and as such enhances the development of true leadership skills.
EXPERIENCE AND QUALIFICATIONS
Coaching: Source Lorraine (own company), De Baak, Corus, KPN, NUON, ABN AMRO, Wessanen, EDON, DSM, Ministries & local councils, Rabobank, Rijnconsult
Royal Academy of Music London: Graduate of the Royal Schools of Music (GRSM); Licentiate of the Royal Schools of Music (LRSM, piano teaching);
York University: Master of Arts
Musical Career: performance: singing - also piano, acting, dancing;
Styles: modern opera, experimental, composed/improvised;
Own composition/one-woman shows e.g. "A Melody to Ecstasy" PARADE, NL 2010;
Publications, editing/translating: Dissertations on: 20th century vocal music, Extended Techniques for Voice;
iLead 365 (ilead.com), co-writer and translator of daily tips on career and personal life for people in business;
Internal correspondence/publicity proof reader & editor for Sara Lee Int. NL;